Description
These are interesting times we are living in! Stay Strong! Together we will get through this.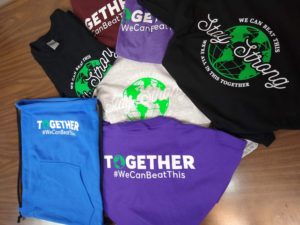 A portion of the proceeds from each shirt sold will benefit John Hopkins Covid-19 efforts and Rockingham Hope.
We will be practicing all the safe practices to get these in peoples hands whether from curbside pickup, dead drop, or shipping!